A Trusted Name in Plumbing and Heating Services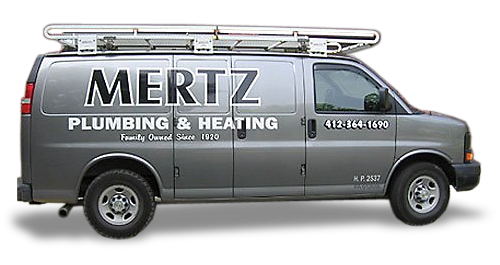 Avoid the frustration of dealing with a plumbing problem on your own. Turn to the experts at "The Original" Mertz Plumbing & Heating. We are a family-owned company based in Pittsburgh, PA. Backed by more than 90 years of industry experience, we offer top-notch solutions at competitive rates.
Since 1920, Mertz Plumbing & Heating has been providing residential and commercial plumbing services to the North Hills of Pittsburgh. Our skilled and licensed master plumbers have the experience necessary to address all of your plumbing concerns.
Our owner is involved with the day to day work load. This hands-on approach ensures that we deliver no less than excellent results. You can rely on us for exceptional plumbing services.
To learn more about our company and services, please reach out to our team. We look forward to hearing from you.